Surreal Landscapes
BFA Show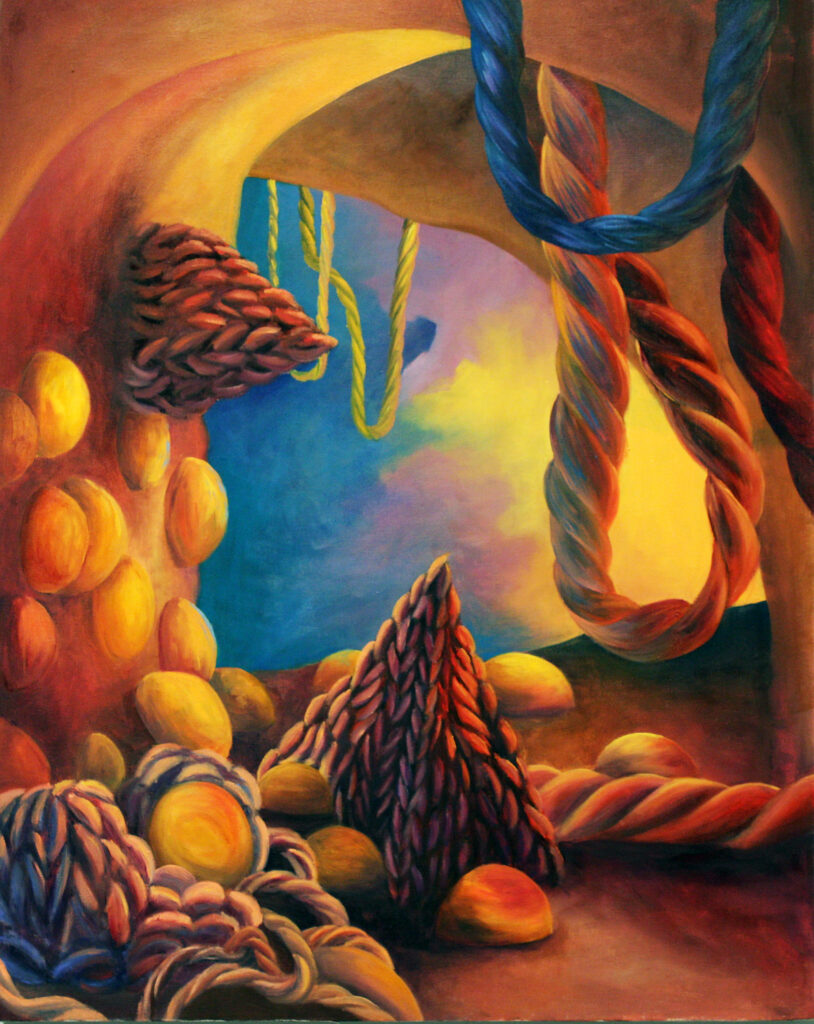 Original statement regarding my earliest paintings:
Growing up, I was always interested in the illustrative and surreal worlds of cartoons, children's books and Disney movies. The idea of sitting down and magically being transported to another world was something that I always found comfort in. I find this same comfort when I sit down to knit. No matter what is wrong, both of these experiences make me feel hopeful and magical. As an artist, I am combining these two journeys by recreating the spaces that have inhabited my imagination through the use of knitted forms in an environment. I begin by personally knitting each object and arranging them into various surrealistic still life setups; colored light and paper is then shined on the setup to create a mood. Once my still life is complete, the real fun begins as I bring the scenes to life in my large scale oil paintings. As I paint I find myself discovering new ideas and traveling to the worlds inside my head. My hope is that the viewer will also be able to travel to these worlds and I have also begun to use words to further explore these ideas of story. Pairing words together to create a scene and mood gives my work a meaning that did not exist before. My hope is that by viewing everything together – the paintings and the words – the viewer can truly be transported to the worlds within my head.
Sculpture Paintings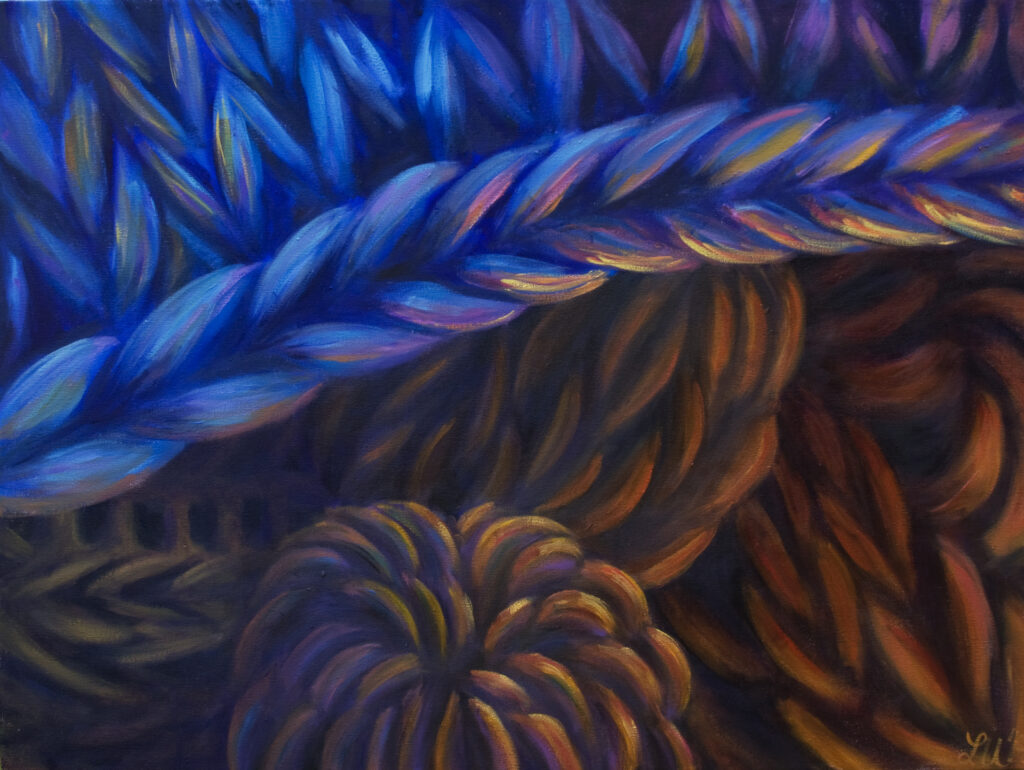 Original statement from 2014 regarding my sculpture series:
Currently, I am creating surreal, non-representational sculptures and paintings within my knitting. I choose to do this by combining multiple knitted white balls, forms and yarns into a cohesive sculpture piece. I choose the color white because it allows me to see every detail of the knitted form and gives the freedom to use colored lights to create mood and tone. This is especially helpful when I am working on a two-dimensional piece based off my sculptures. By simply replacing a green bulb with a red bulb I can come up with two completely different paintings of the same setup.